The Ministry of Construction issued Official Letter No. 3373 dated August 23, 2021 on strengthening the prevention and control of the Covid-19 epidemic on construction sites, stipulating which construction works are allowed to be carried out during social distancing.
Accordingly, all construction works in very high-risk areas (red zones) must be temporarily suspended, except for cases serving the purpose of epidemic prevention and control.
For areas not in very high-risk areas, localities are implementing Directive 15 and Directive 16 of the Prime Minister, the competent authority will decide which specific works are allowed to be constructed. based on local conditions.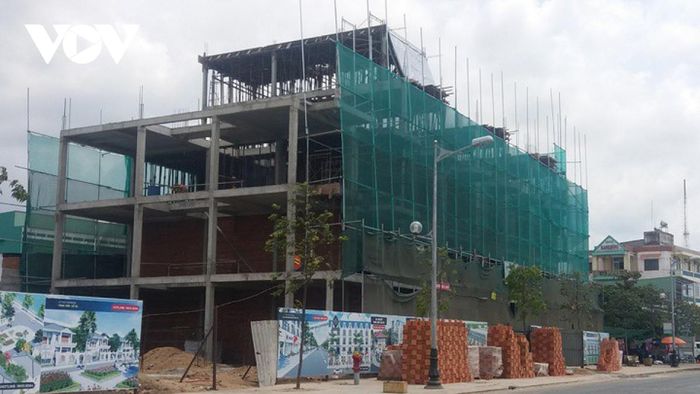 Which construction works are allowed to be constructed during social distancing?

Specifically, a number of projects implemented by the Ministry of Construction during social distancing include:
- Works for disease prevention and control.
- Works under important national projects, key provincial projects under decisions of competent agencies; construction by urgent order; for national defense and security purposes, construction has been carried out.
- Works used for industrial production, traffic, agriculture, providing infrastructure facilities and utilities outside urban areas, far away from concentrated population points.
- Construction works that are about to be completed (construction is over 80% complete) which, when put into use, have great socio-economic significance;
- Works under construction must continue to ensure the engineering of works, safety of community life or if stopped, it may affect the safety of adjacent works.
- Construction works in industrial zones, clusters, export processing zones, high-tech zones; repair and renovation works within the premises of the enterprise.
- Civil works in residential areas are surrounded by fences and have a distance from neighboring houses/works... at least 30m or more. Particularly for housing construction, the number of workers present here is not more than 10 people.
Link: https://baomoi.com/cong-trinh-xay-dung-nao-duoc-phep-thi-cong-khi-gian-cach-xa-hoi/c/39980809.epi